ROBERT-KOCH-SCHULE LINZ zu Gast in England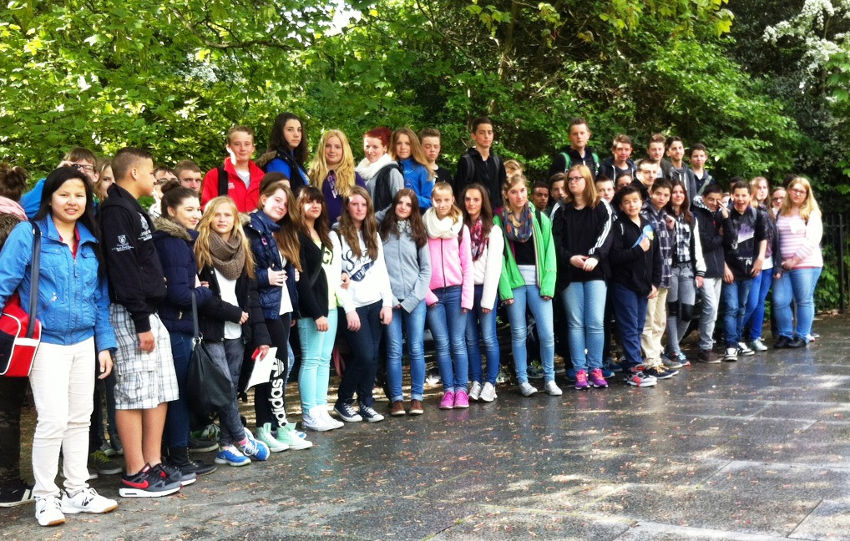 49 Schülerinnen und Schüler der 8. Jahrgangsstufe nahmen an der diesjährigen Englandfahrt teil. Nicht nur das Wetter verschönte uns den einwöchigen Aufenthalt, sondern besonders die gute Atmosphäre mit den englischen Gastfamilien und das abwechslungsreiche Programm trugen dazu bei, dass die Zeit in England sehr kurzweilig, interessant und letztlich ein unvergessliches Erlebnis war.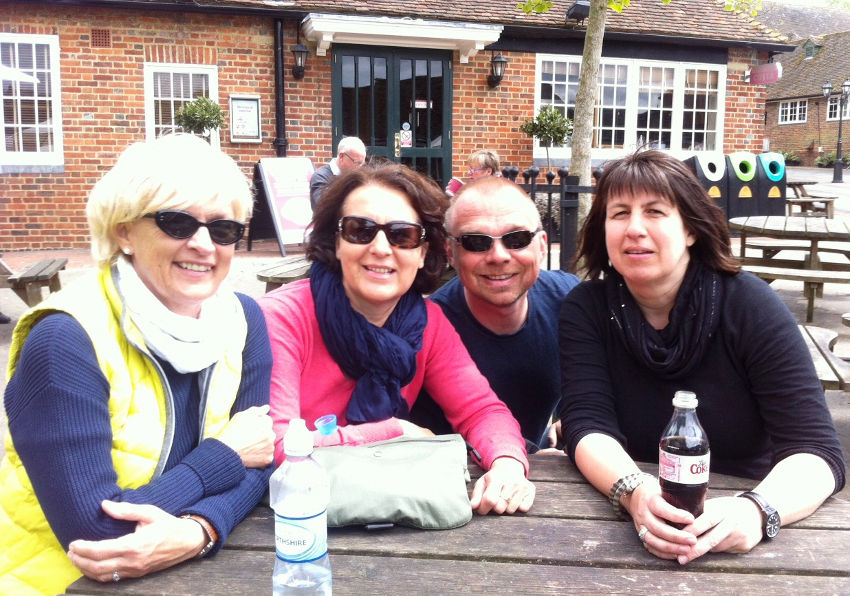 Dazu haben Katharina Scheidgen (8.5) und Julia Lorscheid (8.4) folgende Texte geschrieben:


- My trip to England I -
Two weeks ago 49 girls and boys and 4 teachers from our school went to England. Nina,Anja and I stayed together in our host family. The couple was very nice and showed us the British culture. The food was typical British, for example: fish and chips. On Tuesday and Thursday we visited London. That was my favourite part of the whole trip. We had a ride on the London Eye, visited the Tower Bridge and took many fotos of Big Ben,Houses of Parliament,Buckingham Palace and Picadilly Circus. The view from the London Eye was amazing. We were able to see the whole city. I also liked the boat trip on the river Thames. It was interesting to see all the old buildings. One day we went to the beach. It was very warm and sunny that day. On Wednesday we visited Leeds Castle. It is an old castle with a beautiful park and a maze.
I liked the British culture much. At first it was difficult to understand the people but after a while it got easier. The only negative point was that our bus broke down. We had to wait for 3 hours until it was fixed. All in all I can say that my trip to Great Britain was a great experience, I met nice people and improved my English. (by Katharina Scheidgen / 8.5)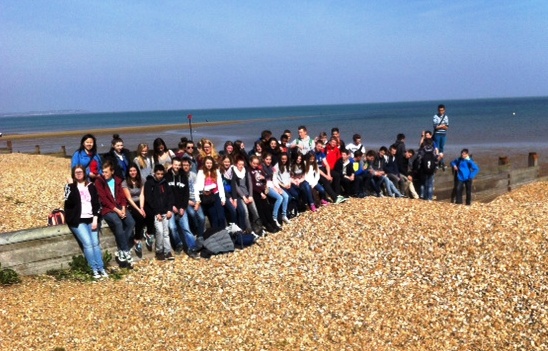 - My trip to England II -
On 4th May I started with 48 other pupils of Robert-Koch-Schule in Linz am Rhein our trip at 7:30 am at the station in Linz. We travelled by bus, but after four hours the bus had a break-down and we had to wait three hours at a resting place in Belgium. So we arrived at Calais in France late in the evening and went on the ferry to Dover. Some hours later we came to Whitstable, where our guest families were waiting. The next morning we visited the harbour of Herne Bay and the little town. In the afternoon we went to the beach in Broadstairs, where the sun was shining. At the third day we travelled to the capital of Great Britain: London. First we went on a boat trip from Greenwich to the centre of London. There we saw many sights like Big Ben, Houses of Parliament, Buckingham Palace und Tower Bridge. In der afternoon we could go shopping in Oxford Street und Covent Garden. All the girls enjoyed that time. On the next day we visited LeedsCastle and the City of Canterburry. The second trip to London was on Thursday. In London we went inside the Tower Bridge in the museum, which was interesting. From there we walked to the London Eye at Westminster Bridge. London Eye is a big wheel and we had a fantastic view all over the city. It was great but in the evening we had to pack up our suitcases. On Friday morning it was time to say "good-bye" to our guest families. We travelled by bus and ferry and arrived in Linz am Rhein at 9:30 pm. It was a nice trip and all the students enjoyed their days in England. (by Julia Lorscheid / 8.4)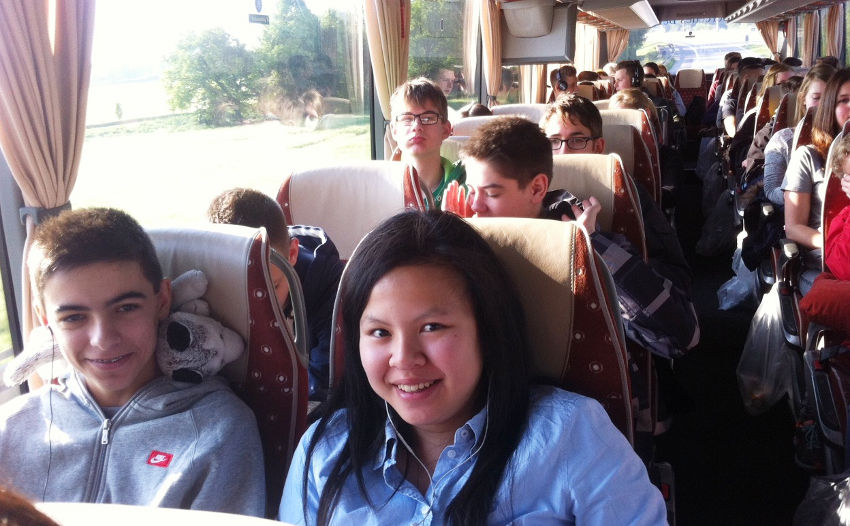 Übrigens: Auch im nächsten Schuljahr bietet die Robert-Koch-Schule Linz wieder eine interessante Englandfahrt für die 8. Klassenstufe an...
... hier geht's zum Vorjahresbericht ...
zurück